" I never realized how vitamin deficient my body was until I tried THRIVE! "
What is THRIVE? Thrive is a premium naturopathic formula of Vitamins, Minerals, Plant Extracts, Anti-oxidants, Enzymes, Pro-Biotics, and Amino Acids. Thrive contains the natural ingredients that we need to maintain a healthy body for:
Natural All Day Energy
Appetite Control
Weight Management
Mental Clarity & Focus
Joint Support
Inflammation Support
Anti-Aging & Antioxidants
Lean Muscle Support
Digestive & Immune Support
Metabolic Support
Aches & Discomfort Management
Stress Management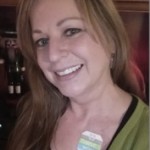 This is my awesome Thrive Experience
My name is Mary Tacia. I live on beautiful Whidbey Island in WA State. I have two children, 3 grandchildren and they are the love of my life. And now I have another love; that's Thrive!
I was hearing this buzz from family and friends about this all natural lifestyle plan called Thrive. Everyone was saying how terrific they felt, most of them within days of starting the program. So I just had to try it. Well, I am feeling the best I've felt in many, many years! Please read my story below…
Before Thrive I had a (now very common) debilitating health issue that brought me a lot of body discomfort and health challenges…let's just say I had the F word! For years I'd wake up achy, tired and feeling like I hadn't even slept. My body hurt everywhere! Most days it was difficult to get out of bed. Everyday I faced working through the discomforts that were constant in every part of my body. I just didn't feel good and I'd hide it from everyone around me. I just figured this was my life!!!
And then I was offered to try Thrive. I was a skeptic at first but, now I won't ever be without Thrive, not even for a single day! I've been taking Thrive for 24 months now and even on my first day I could tell something "good" was going on in my body. I can't explain it, all I know is it's given me my life back!!! I have the energy to work out now, or just get up and move. My body aches and discomforts are GONE! No more afternoon coffee to get me through the day. I have better mental clarity, now sleeping sound I wake up before my alarm…feeling rested, pain free, happy, focused, energized and can't wait to start my day! I exercise now without pre or post pain, I've lost weight and building lean muscle. "I never realized how vitamin deficient my body was until I tried Thrive!" My boyfriend saw these awesome changes in me and because of that he tried Thrive and now he's a Thriver too!
Who can benefit from Thrive? Everyone. A million Young, Elderly, Doctors, Nurses, Fire Fighters, Athletes are Thriving every day!!!.
Watch this video and see What people are saying about Thrive!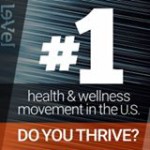 And don't forget to take a look at all the unbelievable reviews from thousands of Thrivers around the globe. www.facebook.com/levelbrands
THRIVE is not a drug or medicine, it's a premium nutritional supplement. And it's simple to take. Just 3 easy steps that consists of 2 vitamin capsules, an awesome tasting shake, and a patch that you do within the first 20 minutes of the day. I'm so glad I tried Thrive and I hope you will too. What's in Thrive? Green Naturopath formulated ingredients: Thrive Ingredients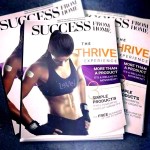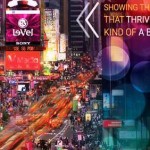 Success Magazine 2016
LeVel Co. Thrive at Time Square 2015 & 2016
Bonus! Refer two friends and you can receive your monthly Thrive for FREE!!!
Thrive has totally changed my life and it'll change yours too

!  Sign up for a Free account and start your Thrive Experience today at: www.marytacia.le-vel.com

Please feel free to contact me anytime.
Mary Tacia
360.929.0392